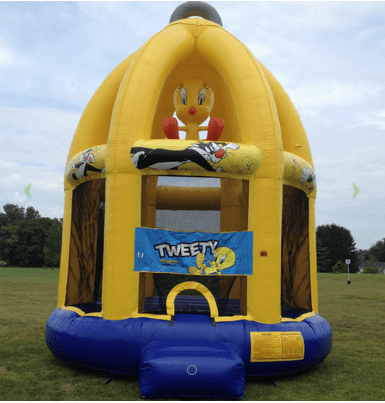 This small bouncy castle will keep your little ones entertained for hours!
Tweety's cage is ideal for young children with plenty of room to jump and tumble and a safety net so they won't fall out. Standing at 6.5m tall, it's a very impressive looking bouncy castle!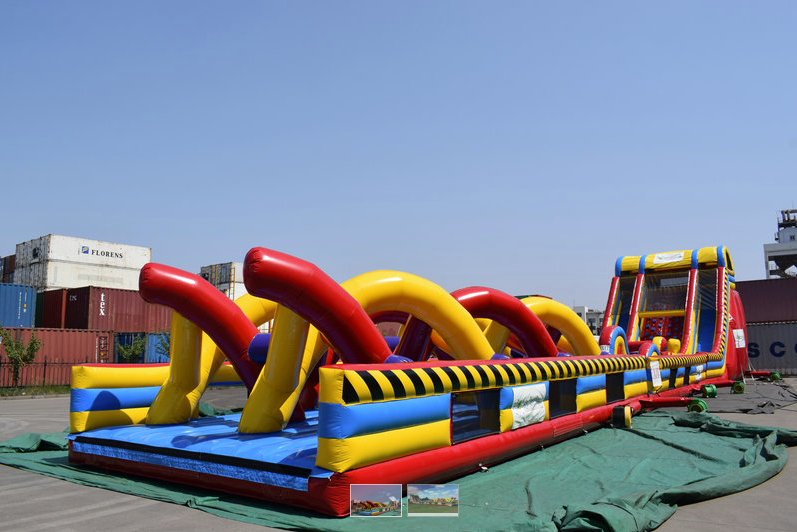 One of their newest, most epic Obstacle Course – THE DNA CHALLENGE!
This monster 3 piece interchangeable unit will for sure entertain every one at your next event, from toddlers to older generations! Set up exclusively at several locations around WA, this inflatable slide/obstacle won't get unnoticed!! With a sheer 40m of bouncy castle, this will not only impress the kids but also everyone driving past! Climb up to the top of the slide, enjoy the rush down to weave your way through, around and over obstacles, giving your best mate a high five on the way through.
This amazing course can be used summer or winter! Why not grabs some mates and time yourselves to see who can get through the course first!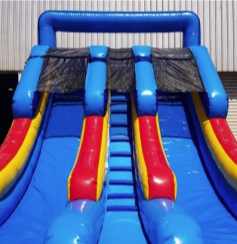 This awesome inflatable features two slides for double the fun.
This huge water slide provides hours of fun and is sure to be a smash hit at any party.
Climb up the stairs and reach the top, then let yourself slide down.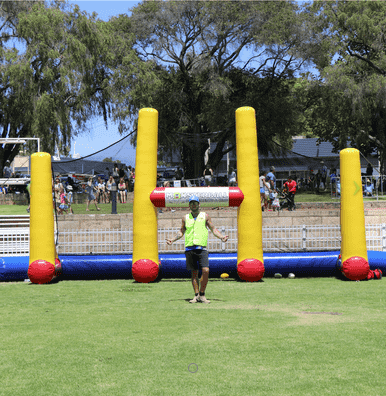 Everyone loves a bit of Aussie Football.
Now you get to play like your superstar AFL boys and bring it right to your event. Kick the ball, really hard. How far back can you go?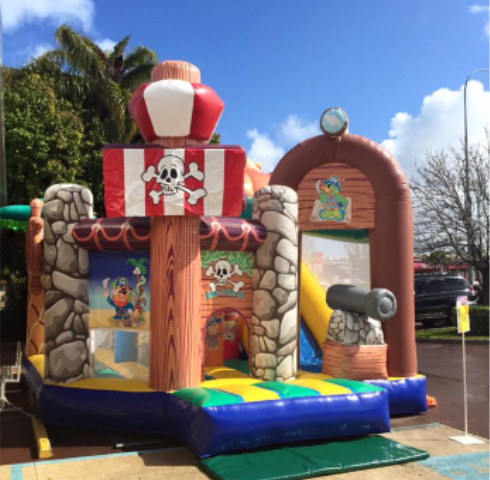 Ahoy me matey!
Don't upset the captain or he might make you walk the plank.
Are you ready to leave the shore?
Jump on board the one of a kind Pirate Ship Slide!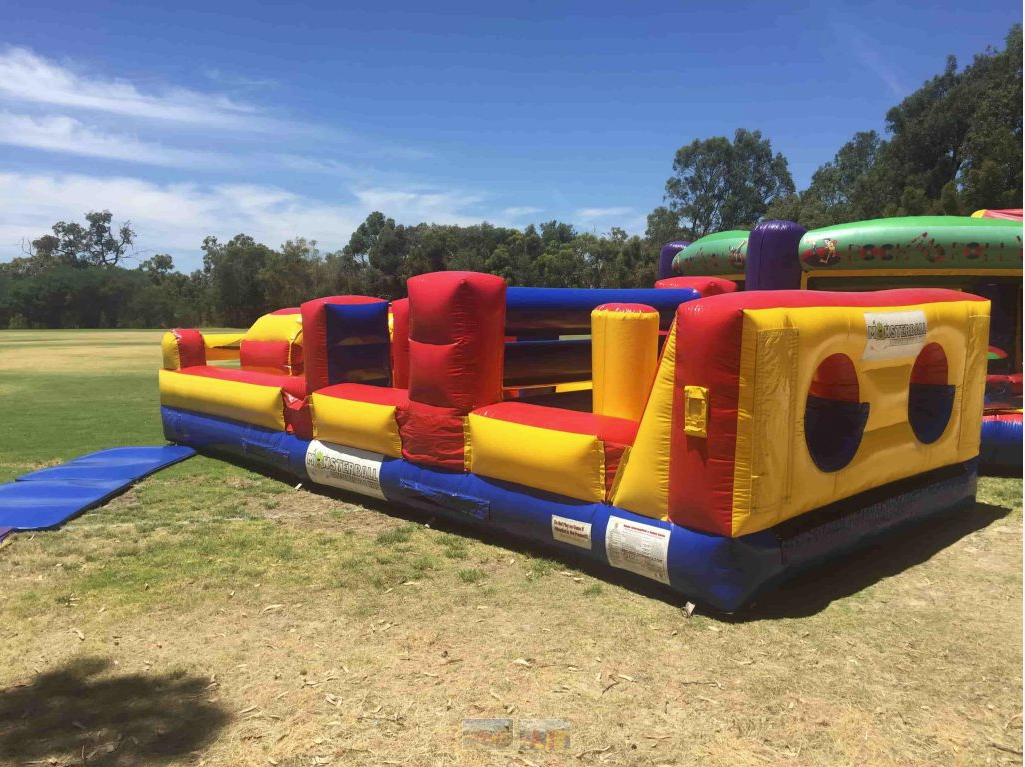 Race your friends and beat the clock through the 10m Long Obstacle Challenge!!
A great alternative to a standard bouncy castle. You are still enjoying inflatable fun, but jumping through obstacles and testing your agility.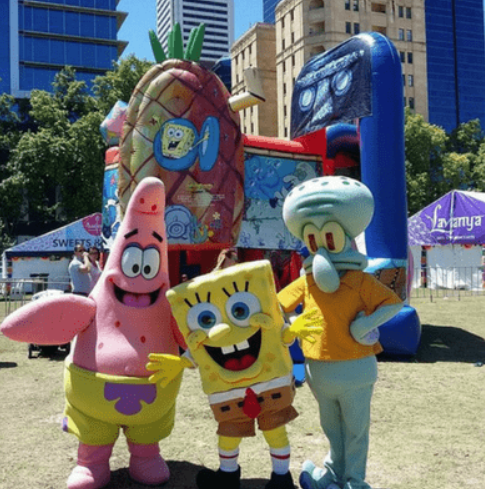 Who lives in a pineapple under the sea?
SPONGEBOB SQUAREPANTS!
It might not be the Krusty Krab but you can experience the underwater madness yourself and have a great time.
Run, jump, play basketball and slide your way down to the mini obstacles. This deluxe bouncy castle is good for all ages and both boys and girls.
Parents you can relax while your kids keep themselves entertained!